The MMFG Armacost
Hello! I am very happy to announce the Birth of the MMFG Armacost Carbon fiber frame. 100 % Hand made in the United States. This is a project I've been dreaming about making since I started learning to work with carbon fiber a few years back. I decided to name it the Armacost because 1) that's the name of the street the shop is located at and 2) if I were to charge for all the hours I put into making this frame it would be over 8k, which in my mind that would be the price of an arm.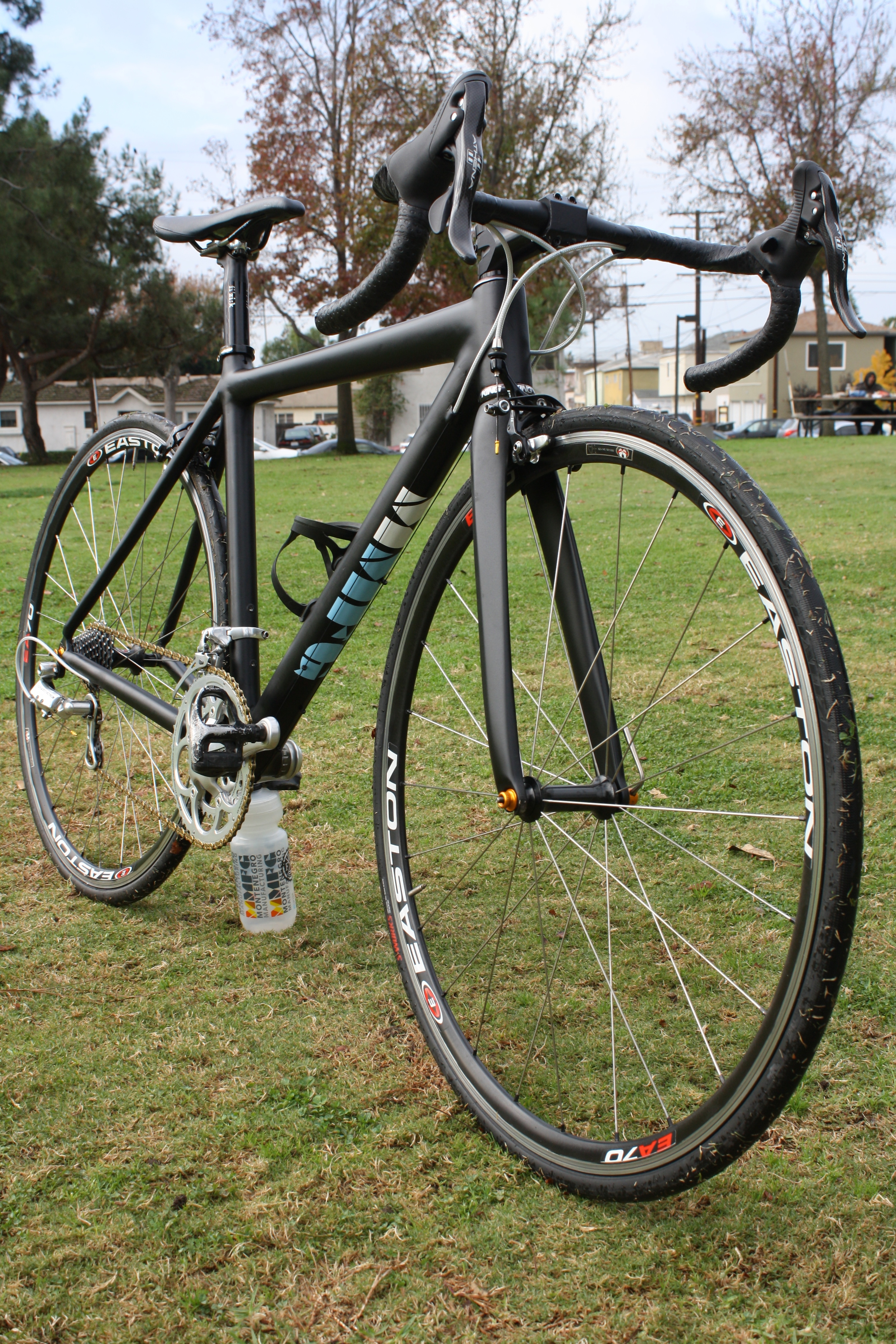 The top tube, downtube and stays were hand made in-house by me. I made these the old fashioned way, shapping cores out of foam. I kind of had a plan as far as the tube profiles, but mostly they just happened as i went along. I just started shapping blocks of foam till i got the shape i got. I think that plays a big part on the manufacturing of this bicycle. It was made more as a piece of art rather than a product made to sale under false pretenses. The inner laters of the tubes are Uni directional high mudulus carbon fiber wrapped on a prottective outter layer of 3k plain weave. This allows the frame to be very stiff and resposnsive, yet if you amnage to get in a pile up the frame wont snap in half. I knew in theory what wuld make a good carbon frame but after working on about 1000 frame repairs, I learned about their lay up techniques, where these bikes brake and why they brake. So I amped the doze of carbon on my tubes and joints. I figured that if someone is going to spend over 4K on a frame i made it better last them for the rest of their lives. This frame comes at 1100g without the headset, it also uses an english threaded BB. I could've easily made this bike lighter, but I made it for myself. I'm more concerned in the safety, comfort and durabilityof the bike rather than light weight (i'm not much of a weight weeenie).

This model is not available to the public, but If you'd like to get a MMFG carbon frame, the regular custom carbon frames start at $3800 with either Enve tubes or a mix of Enve/Deddacciai carbon tubes. The best stuff available in my opinion.
Any questions feel free to email me at Hern@montenegro-mfg.com
Thanks!